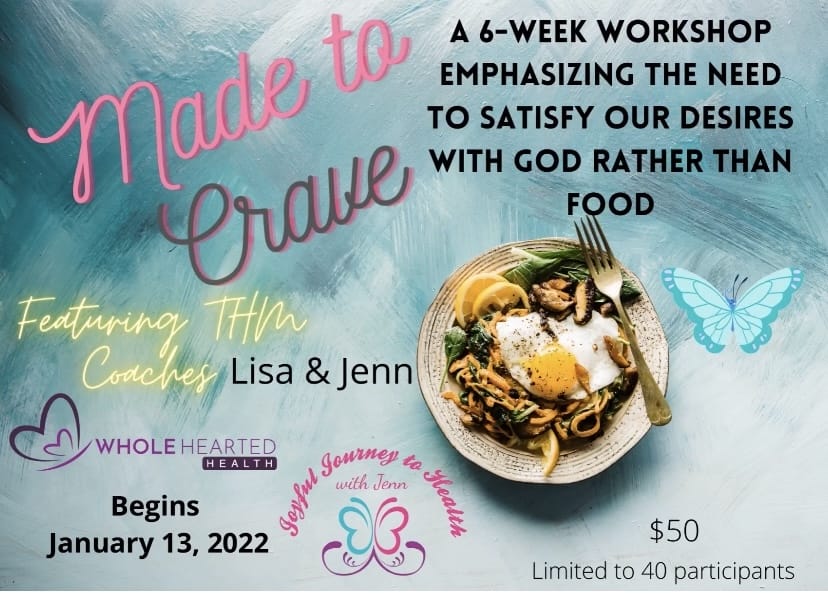 What would happen if you started listening to your cravings instead of trying to silence them?
The reality is … we were made to crave. Craving isn't a bad thing. But we must realize God created us to crave more of Him instead of overindulging in unhealthy choices.
Made To Crave by Lisa TerKeurst is a 6 week study. Reading this book, Lysa will discuss how to:
* Break the cycle of "I'll start again Monday" and feel good about yourself today.
* Stop agonizing over numbers on the scale and make peace with your body.
* Replace rationalizations that lead to failure with wisdom that leads to victory.
*Reach your healthy goals and grow closer to God through the process.
This is not a how-to book. This is not the latest and greatest dieting plan. This book is the necessary companion for you to use alongside whatever healthy lifestyle plan you choose. This is a book and Bible study to help you find the "want to" in making healthy lifestyle choices.
I am hosting this study with my good friend and fellow THM coach, Jennifer Swanson. We will be kicking things off LIVE on Thursday, January 13th. 
We will also be offering an end of the day food log post for you to have THM accountability. Let's start the year off strong with friends who will encourage you on your THM journey and also dive deep into the spiritual struggle of food addiction.  $50 (not including purchase of books).