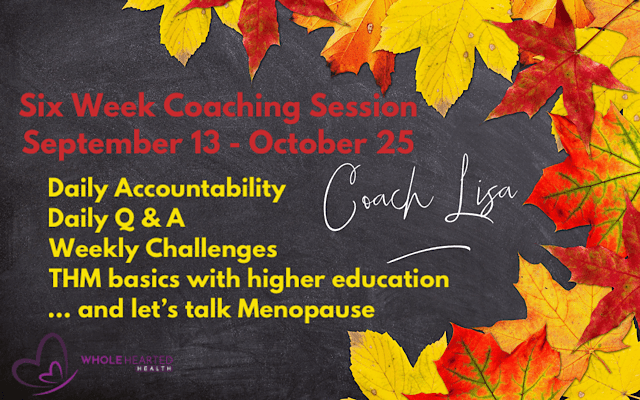 Fall Accountability
Join me for a six week coaching session as we transition into fall.  
September 13 – October 25
If you're looking for accountability and yummy fall themed recipes, then this group is for you!  I'm here to guide you through all Trim Healthy Mama basics plus learn specifics on how to simplify your journey to food freedom.
If you're a 40+ mama, you'll want to tune in on my research on menopause, hormones and gut health.
$120 9/7 – 9/12 or until full 
Daily Accountability
Daily Q&A
Weekly Challenges
Weekly Devotions and Prayer Requests